What is Exness Demo Account MT4?
The Exness demo account MT4 offers traders an invaluable opportunity to thoroughly test the powerful MT4 platform using $100,000 in virtual funds, develop trading skills with zero risk, and seamlessly transition to live trading when consistently profitable.
Welcome to my complete guide on how to open, use, and get the most out of the Exness demo account on the MT4 platform! As one of the largest brokers in the forex industry, Exness offers traders a free demo account with $100,000 in virtual funds to practice trading risk-free.
In this comprehensive guide, I'll cover everything you need to know about the Exness demo account on MT4, including:
Table of Contents
So whether you're a beginner looking to practice trading risk-free or an experienced trader evaluating Exness, this guide will teach you everything you need to know about getting maximum value from the Exness demo account MT4. Let's get started!
Overview of Exness Broker
Founded in 2008, Exness is regulated in Cyprus and the UK and has grown to become one of the largest retail forex brokers in the world with a daily trading volume exceeding $4 billion. Here are some key facts about Exness:
World's 12th largest forex broker with over 96,000 active traders
Over 200 tradable instruments including 160+ currency pairs
Tight spreads from 0.0 pips and ultra-fast execution
Globally regulated in Cyprus and the UK
Negative balance protection guaranteed
Exness offers trading across the MetaTrader 4, MetaTrader 5, and Exness Trader platforms. The MT4 platform is especially popular among traders due to its intuitive interface, advanced charting capabilities, hundreds of technical indicators, and Expert Advisors for algorithmic trading.
One of the biggest advantages of Exness is that they offer a free demo account with unlimited usage time and $100,000 in virtual funds. This allows you to thoroughly test their platform and services risk-free.
Benefits of the Exness Demo Account MT4
Here are some of the biggest benefits of using the Exness demo account MT4:
Trade risk-free – The demo account allows you to practice trading with virtual funds so you can develop your skills without worrying about losing real money. Mistakes won't cost you anything.
Test strategies – Use the demo account to test your trading strategies in a live market environment without risk. See what works and what doesn't before putting real money on the line.
Learn the platform – Get familiar with order types, navigation, charting tools, indicators and EAs on the Exness MT4 platform using the demo.
Build confidence – Gain experience and confidence in your trading abilities so you feel prepared to start live trading.
Practice money management – Develop strong risk and money management habits with virtual funds before applying them to a real account.
Unlimited usage – Use the demo account as long as you want with no time restrictions. Keep practicing and refining your skills until you're consistently profitable.
$100,000 virtual balance – Test your strategies on a sizable $100,000 demo account that mimics real account conditions.
The Exness demo account MT4 gives all traders a fully-featured practice arena to gain experience with zero risks. It's a great opportunity to learn the market and build confidence before putting your own capital on the line.
How to Open a Demo Account
Opening an Exness demo account MT4 is quick and easy to do in just three simple steps:
Go to Exness.com – First visit the Exness website and click the "Open Account" button in the top right corner.
Enter your details – On the account registration page, fill in your full name, email, phone number, and create a password. Make sure to use accurate info or you may have trouble verifying later.
Verify your account – An email will be sent with a link to verify your account. Click the link and your demo account will be activated instantly!
The whole process typically takes less than 5 minutes. Once verified, just login with your email and password to access your unlimited $100,000 demo account on MT4.
Opening a demo account with Exness is quick and easy – just go to their site, enter your details, and verify your account through email to gain access instantly!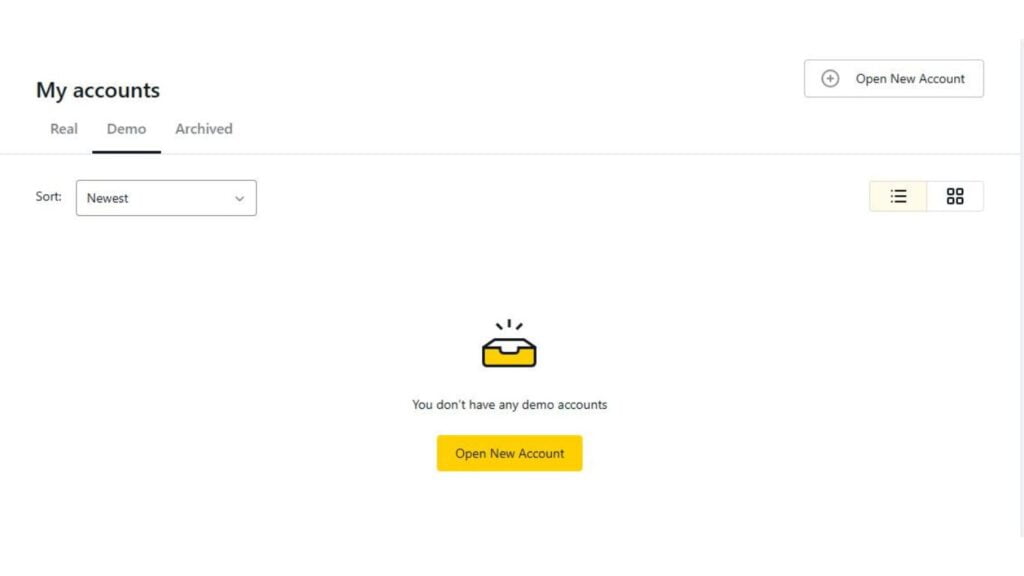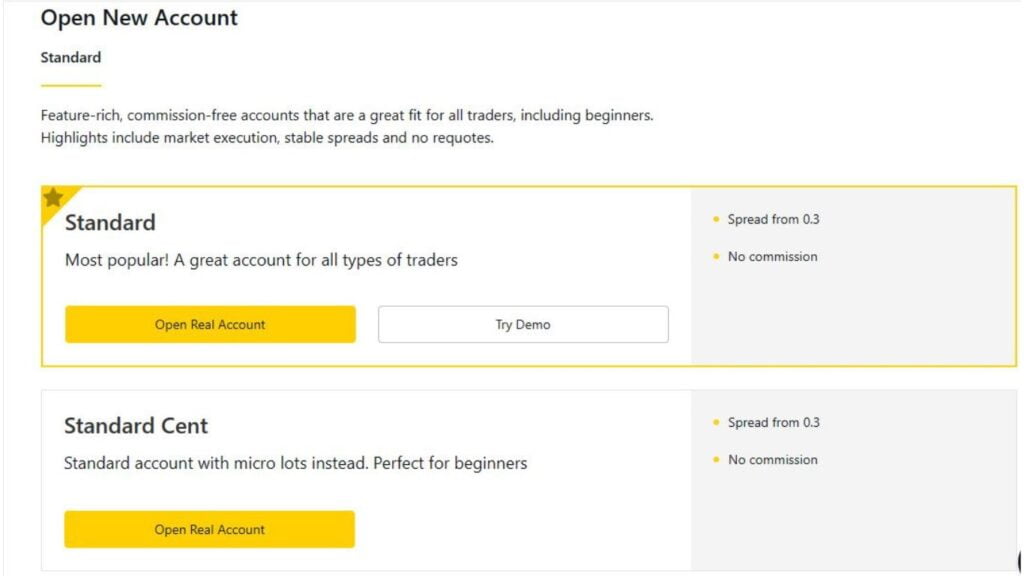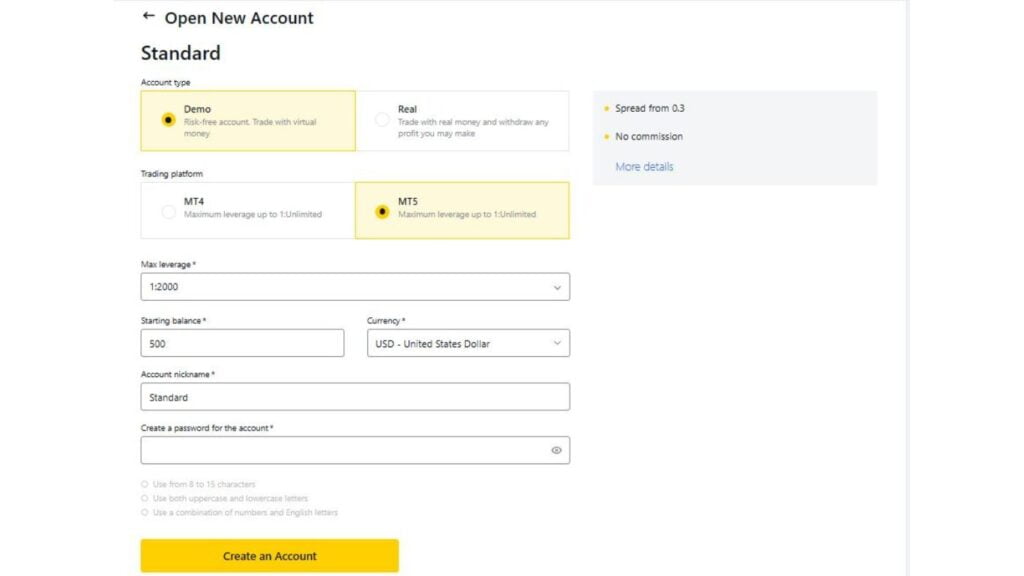 Navigating the Exness MT4 Platform
The Exness MetaTrader 4 platform provides traders with an intuitive and highly customizable trading interface. Here's an overview of the key elements:
Charting Window
This main price chart shows real-time market data for analyzing price action and identifying trading opportunities. You can trade directly from the chart by right clicking.
Market Watch
The Market Watch window displays live bid/ask quotes and information for all currency pairs. Double click any symbol to pull up a chart.
Navigator
The Navigator shows all your expert advisors, indicators, scripts and more for easy drag-and-drop application to charts.
Terminal
View account balance, equity, margin information and open positions or orders through the terminal. It also displays news headlines and account alerts.
Toolbars
Toolbars across the top contain shortcuts for one-click access to market analysis, trade execution, chart tools, windows and more.
Overall, MT4 provides a customizable trading environment with multiple tabs for analysis and order management. With the demo account, you can practice using every feature and function.
Key Features of the Exness MT4 Platform
The Exness MetaTrader 4 platform is equipped with an extensive set of trading tools and features:
Advanced charting – 10+ chart types, 50+ indicators, trend lines, channels, shapes for in-depth analysis.
Trading execution – One-click trading directly from charts, multiple order types, hotkeys for quick entry/exit.
Customization – Custom indicators, expert advisors, scripts, templates, color schemes to suit your preferences.
Automated trading – Develop, backtest and optimize automated EAs for algorithmic trading on MT4.
Mobile trading – Native apps for iOS and Android allow trading on the go from any device.
Market analysis – Live news feeds, economic calendar, market overview tools for better insight.
Trader community – Access an active community of MT4 traders for discussions, education, plugins and more.
Security – Top-grade encryption protocols and fund segregation for account safety and data protection.
With the demo account, traders have the chance to explore all aspects of the powerful MetaTrader 4 platform risk-free.
How to Trade on the Exness Demo Account MT4
Once you login to your Exness demo account MT4, here are the basic steps to place trades just like in a live account:
Analyze the markets – Use the charts, indicators, and analysis tools to identify trading opportunities.
Open a demo trade ticket – Double click a currency pair from the Market Watch to open a trade ticket.
Set your trade details – Select whether to buy or sell, trade size, order type, risk management etc.
Execute your demo trade – Click the Sell or Buy button to execute your virtual trade instantaneously.
Manage the trade – Modify take profit/stop loss, close or partially close the position, trail stops etc.
Monitor results – Check your ongoing results in the Account History tab of the Terminal window.
Make sure to practice sound risk management with your virtual funds on the demo account. Always use stop losses and aim for a reasonable risk/reward ratio on your trades.
Here are some example trading scenarios to practice on the demo:
Day trading breakouts and trends
Swing trading based on technical levels
Testing a custom EA expert advisor
News trading major announcements
Hedging correlated positions
The more you experiment and gain experience placing various types of virtual trades, the better prepared you'll be for live trading.
The Exness demo account allows traders to practice real market execution across a variety of trading scenarios to build skill and experience before going live.
Tips for Getting the Most Out of the Demo Account
To gain maximum benefit from the Exness practice account, here are some helpful tips:
Treat it like a real account – Trade with focus and proper risk management. Don't reckless since it's not real money.
Set concrete goals – Define specific skill-development goals and track your progress.
Develop a trading plan – Formulate a strategy with entry/exit rules and position sizing for consistency.
Take detailed notes – Carefully record details on each trade for performance review.
Review losing trades – Analyzing losing trades is vital for improving your strategy and mindset.
Optimize your strategy – Fine-tune your system by gradually testing changes to improve results.
Practice restraint – Avoid overtrading by being patient and waiting for your setups. This will build discipline.
Measure progress – Track key metrics like win rate, profit factor, drawdown to gauge your development.
Watch the markets – Keep monitoring price action and news events every day to develop market intuition.
With dedication and deliberate practice, you can maximize the utility of the demo account to build your trading skills efficiently.
Following demo trading best practices like tracking performance, analyzing losses, and honing your strategy will accelerate your development into a professional trader.
Limits of the Exness Demo Account
While incredibly useful for practice, the Exness demo account MT4 does have some limitations to be aware of:
No real emotions – It lacks the psychological pressures of trading actual money.
Refillable balance – You can top up the virtual funds indefinitely, unlike a real account.
Fixed spreads – Spreads are static unlike the dynamic spreads of live trading.
Delayed swaps – Swap/rollover interest is only applied at session close rather than continuously.
No slippage – Trades execute instantly without slippage, which can happen with live liquidity.
Limited order types – Some advanced order types like If Done may not be available in the demo.
No true fills – The demo simulates fills, not real order matching. Order execution differs.
Data discrepancies – Charts and price data may not fully match live market prices.
So while extremely useful for developing skills, the demo has limitations. Carefully transition to live trading by starting small to adapt to real trading conditions.
Demo trading is not identical to live trading, so go slowly when making the transition to real money and adjust for emotional and technical differences.
Opening a Live Account
When you're consistently profitable on your Exness demo account MT4 and ready to trade live, opening a real Exness account is simple:
On Exness.com, click "Open Live Account" and choose your account type.
Enter your personal info and verify your identity with documentation.
Fund your account via wire transfer, e-wallet, or online payment. Minimum is $200.
Start trading live! Begin with smaller position sizes as you adjust.
Be sure to start small with risk capital only – about 2% risk per trade maximum. Let your account grow slowly as you adapt to real trading. Keep practicing strong risk management.
With some prudence, the skills you've developed in the demo account should translate well into live trading results. But expect an adjustment period to real market conditions.
With demo account profitability and caution, the transition to live trading with real capital can be smooth. Just begin with smaller sizes as you adapt.
Exness Account Types
Exness offers three main account types to suit all trader needs:
| Account | Description |
| --- | --- |
| Standard | For casual traders. Tight fixed spreads, minimum deposit $200. |
| Pro | For professionals. Lower spreads, higher leverage up to 1:3000, premium features. |
| Zero | Spread-free trading using a commission model. $200 minimum deposit. |
Standard Accounts are best for newer traders and offer excellent trading conditions with fixed spreads as low as 0.1 pips on Razor, 1 pip on Prime. The minimum deposit is only $200 with 1:2000 max leverage.
Pro Accounts cater to advanced traders with lower spreads starting from 0 pips and increased 1:3000 leverage. There is a $2000 minimum deposit and access to premium features like trading signals and daily analysis.
Zero Accounts remove spreads entirely and instead charge a small commission per trade. This enables spread-free trading across major currencies. Minimum deposit is $200 with 1:500 leverage.
When ready to transition from demo to live trading, choose the account type that matches your trading style and capital. You can always upgrade or change types later on.
Exness offers Standard, Pro, and Zero account types to meet every trader's needs with optimal spreads, leverage and features.
Exness Spreads and Commissions
Exness is able to offer tight spreads thanks to their sheer trade volume across multiple liquidity providers. Here are the typical spreads:
Standard Account Spreads
| Pair | Typical Spread |
| --- | --- |
| EUR/USD | 1.1 pips |
| USD/JPY | 1.2 pips |
| GBP/USD | 1.4 pips |
| AUD/USD | 1.0 pips |
| USD/CAD | 1.7 pips |
*Spreads will vary based on market conditions and liquidity. Razor account has spreads from 0.0 pips.
Pro Account Spreads
| Pair | Typical Spread |
| --- | --- |
| EUR/USD | 0.0 pips |
| USD/JPY | 0.4 pips |
| GBP/USD | 0.9 pips |
| AUD/USD | 0.1 pips |
| USD/CAD | 1.4 pips |
*Pro spreads start from 0 pips during peak liquidity. Lower spreads apply with higher balance tiers.
Zero Account Commission
Zero accounts have no spreads but charge a small commission per trade:
$3.5 per 100k traded on Forex pairs
$7 per 100k traded on metals and indexes
So the overall trade cost on Zero accounts is very competitive. Active scalpers may benefit most from spread-free trading.
Exness Deposits and Withdrawals
Exness offers a variety of methods for depositing and withdrawing funds including:
Credit/debit cards – Visa, Mastercard and Maestro cards accepted.
Wire transfers – Deposit via bank wire transfer in USD, EUR, GBP etc.
E-wallets – Skrill, Neteller, Fasapay, Perfect Money etc available.
Online payments – Deposit using PayPal, WebMoney, and other online methods.
Deposit processing time is usually instant but may take 1-2 days in some cases. All withdrawals are processed back to the original payment method within 48 hours. No fees are charged by Exness for either deposits or withdrawals.
Remember to only fund your account with risk capital you can afford to lose. As a responsible broker, Exness encourages all clients to practice sound risk and money management.
Exness offers a variety of deposit and withdrawal methods with fast processing and zero fees – a sign of a reputable broker.
Exness Customer Support
Exness aims to provide industry-leading customer service and support with multiple contact methods:
24/5 multilingual live chat – Instant chat with support staff directly through Exness.com.
Email support – Send support queries to support@exness.com for a fast response.
Callback request – Request a call from Exness support and they'll phone you directly.
App messaging – Message support right through the Exness Trader app.
Local phone numbers – Call local support numbers for your country available on the Contact page.
Social media – Reach out to Exness via Facebook Messenger, Telegram, Viber and Twitter.
FAQ knowledgebase – Search the exhaustive database of trading articles and platform/account guides.
Exness aims to resolve all queries within 24 hours and provides support in 13 languages. Overall, their customer service is responsive, knowledgeable and effective.
Through multiple global contact methods, Exness provides 24/5 multilingual customer support and platform assistance.
Safety of Funds
As a well-established broker licensed in multiple jurisdictions, Exness offers a high level of safety for client funds:
Segregated accounts – Client funds held in segregated accounts
Negative balance protection – Losses cannot exceed the account balance due to automated risk management
FCA regulation – Regulated and authorized in the UK by the stringent FCA
CySEC regulation – Regulated in Cyprus by CySEC with fund protection up to €20,000 per client
Class 3 member of ICF – Additional protection up to €20,000 by the Investor Compensation Fund
SSL encryption – SSL technology secures all data transmission and payments
Tier 1 banks – Client funds deposited only in top-tier financial institutions
External audits – Financial accounts audited regularly by independent auditors
Investor Compensation Fund – Clients can claim up to €20,000 compensation in the unlikely event Exness cannot meet obligations
With licensure in multiple jurisdictions, segregated accounts, negative balance protection and external oversight, Exness provides an optimal level of security and peace of mind.
Conclusion
In summary, the Exness demo account MT4 is an excellent way to gain Forex and CFD trading experience on the powerful MetaTrader 4 platform in a no risk environment.
Practice executing different trade types, using the charting tools, tweaking EAs, and employing various strategies with the benefit of $100,000 in virtual funds. Track your progress over time as you refine your skills.
When consistently profitable on demo, opening a live Standard, Pro or Zero account is straightforward. Start trading live cautiously with small position sizes and prudent risk management.
With award-winning trading conditions, tight spreads, optimal security and responsive multilingual support, Exness is one of the top brokers to consider for Forex and CFD trading.
So signup for the unlimited Exness demo account MT4 today to begin developing your live trading potential risk-free!
How do I open a demo account on Exness MT4?
To open a demo account on Exness MT4, simply go to Exness.com, enter your details, and verify your account through email to gain instant access.
Does Exness have a demo account?
Yes, Exness offers an unlimited free demo account with $100,000 in virtual funds for testing their MT4 platform.
Can I use Exness on MT4?
Yes, Exness offers seamless trading on the popular MetaTrader 4 platform.
How do I get a MT4 demo account?
You can get a free MT4 demo account by signing up at Exness.com or any broker that supports MT4.
How much is the MT4 demo account?
The Exness MT4 demo account provides $100,000 in virtual money to practice trading.
Is MT4 demo account free?
MT4 demo accounts are always free and unlimited at all brokers. No deposit is needed.
How long does MetaTrader 4 demo account last?
The Exness MT4 demo account has no expiry and can be used for as long as you want.
Is MetaTrader 4 demo real money?
No, the MT4 demo account only uses virtual simulated funds. It does not involve actual real money trading.